Dog Longevity & Health
Longevity is one of the most important factors for me, I love old dogs! When a Shepherd makes it to 12 yrs of age, it is a good long life, over 13 is special. They never really live long enough, even 15yrs is too short. I have had the honor of having many old dogs in my house, I have a dedicated room for them and cherish every day they are here.
I know there are many more dogs not listed, please notify me, it would be an honor to put them on my page.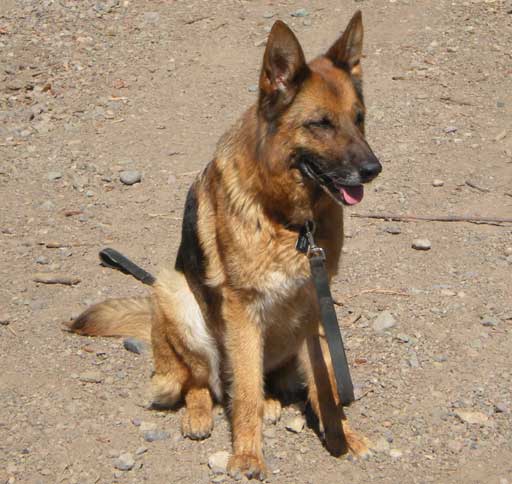 VA Germany vom Bierstadter Hof SchH3 FH1  Germany passed away just shy of her 15th birthday.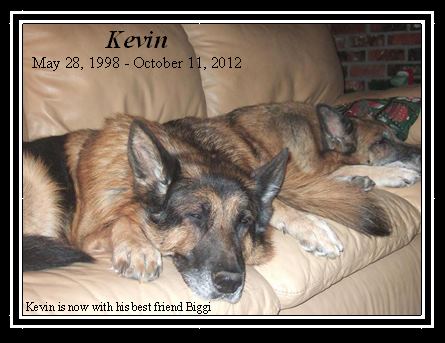 Xanthie, Dela, Pele and Hillo are not bred by me, but are an important part of my breeding program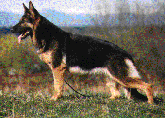 V CH. Xanthie von der Hohen Erle SchH2 lived to be 14 yrs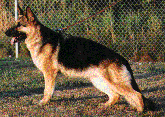 V Dela v Kirschental HGH lived to be 14 1/2 yrs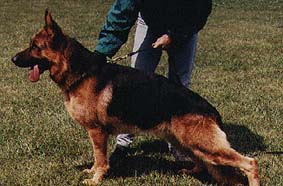 VA Hillo de Marne LaValle SchH3 14yrs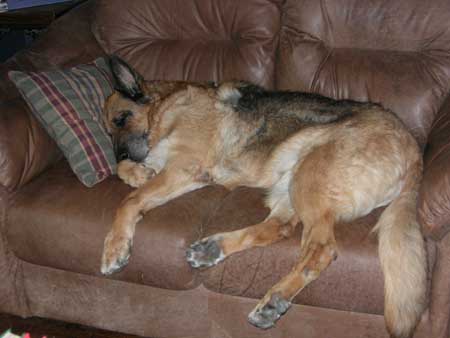 V Pele v Oxalis SchH3 Pele lived to be just over 14yrs,
---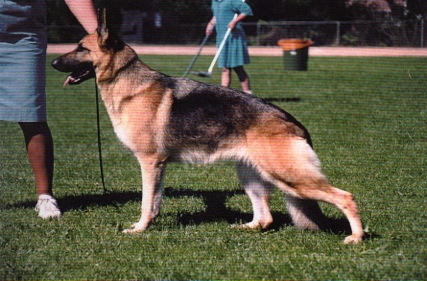 Aztec Storm v Bullinger HIC AD (OFA) was a month short of fifteen years old, when she passed away.
Storm's daughter, Britta (OFA), a Vedor v Wildsteigerland daughter- passed away at sixteen years.
Storm's granddaughter, Cassie, a Hillo daughter is now thirteen, and going strong!
1987 VP1 Young Puppy Richmond B.C.
1987 1st Place Senior Puppy Snohomish Sieger Show
1988 SG3 Youth Class Snohomish Sieger Show
1988 SG3 Young Class Canadian National Sieger Show
1989 1st Place Open Female BC Sieger Show
Canadian Siegerin V CH. Azja v Bullinger SchH1 13yrs. sister to Aztec Storm picture coming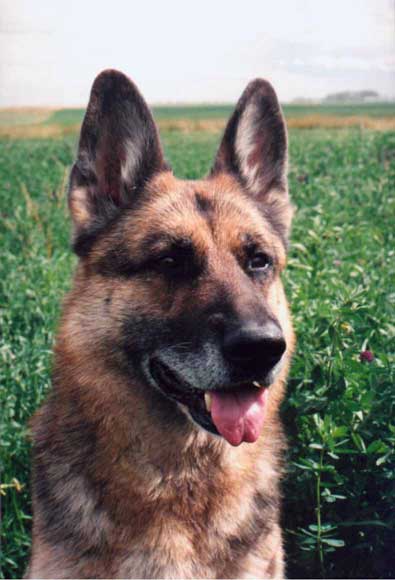 Canadian Siegerin Kleetal's Onni v Bullinger SchH3 1991-2005 (14yrs)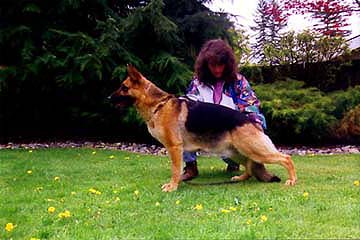 V Yoda v Bullinger SchH1 lived to be 14yrs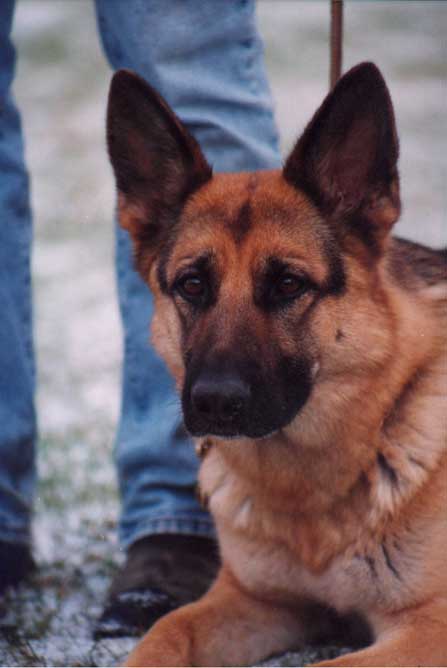 V Elsa v Bulllinger SchH3 1997-2011 (14yrs)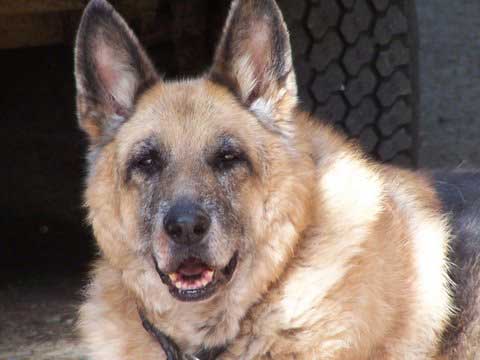 Karlos v Bullinger Feb 11.1998 to April 2, 2012 14yrs and 2 mths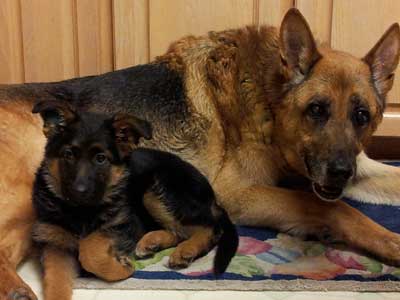 Cruzer v Bullinger June 4, 1997 to March 19, 2012 Just shy of 15yrs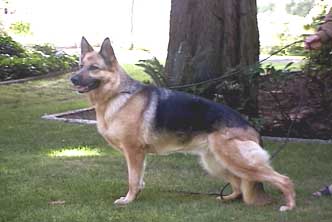 V Quetee v Bullinger SchH1 May/96 to Oct/2011 almost 15 1/2 yrs! Sister to Quota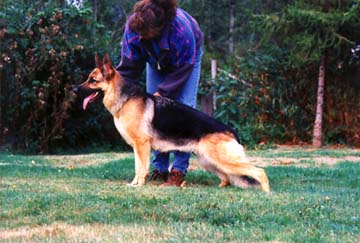 Canadian Vice Siegerin VA Quota v Bullinger SchH2 13yrs and 1 month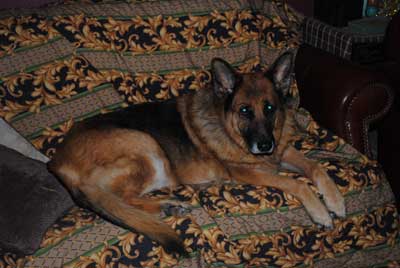 V Ratta v Bullinger SchH1 13yrs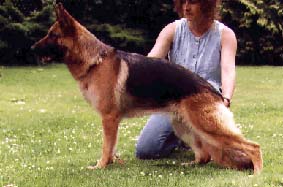 V Vonja v Bullinger SchH3 14 1/2 yrs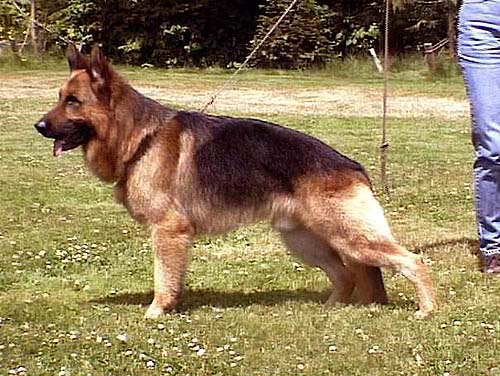 VA Canadian Sieger Uno v Bullinger SchH3
Sept 14 1996 to Feb 11 2010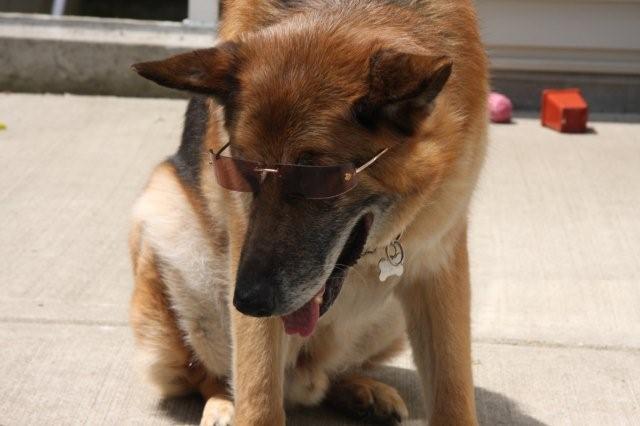 Baron v Bullinger 14yrs of age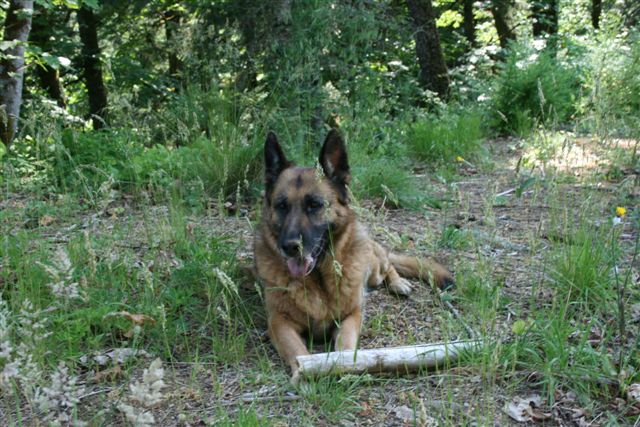 V Freya v Bullinger SchH3 14 1/2yrs (picture coming)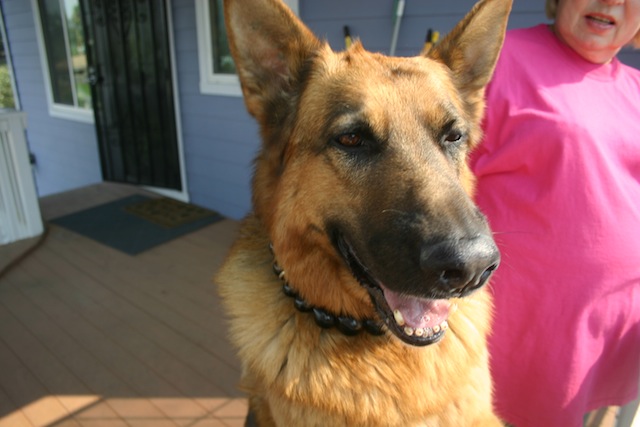 Quesera v Bullinger
lived just past his 15th Birthday

*V Gretta v Bullinger SchH1 she lived 15yrs and 1 mth.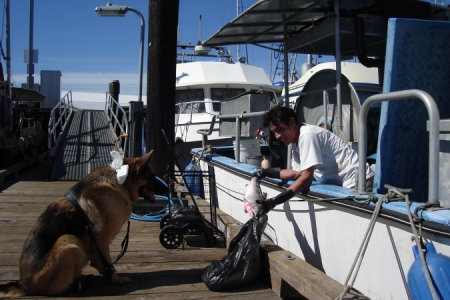 Reuben V Bullinger~ Dec. 15- 98 - Nov.19 -2012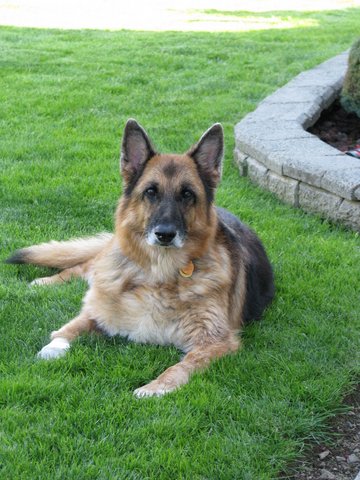 Xyla v Bullinger 13 1/2 yrs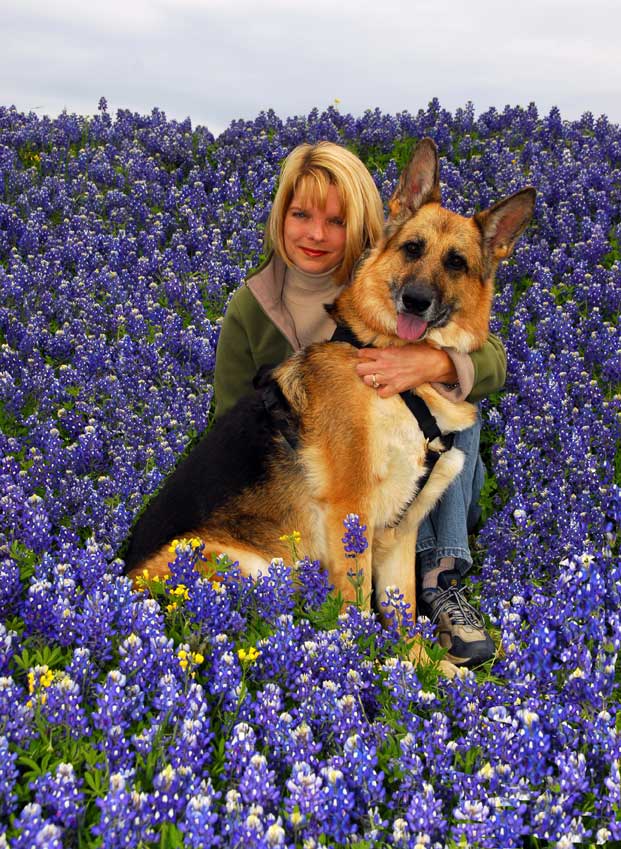 Freida v Bullinger April 21/00 to May 28/13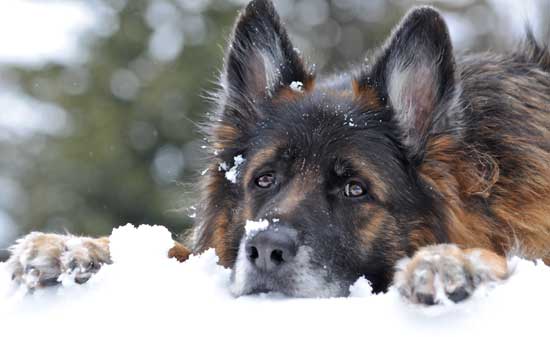 Chakotah 13 yrs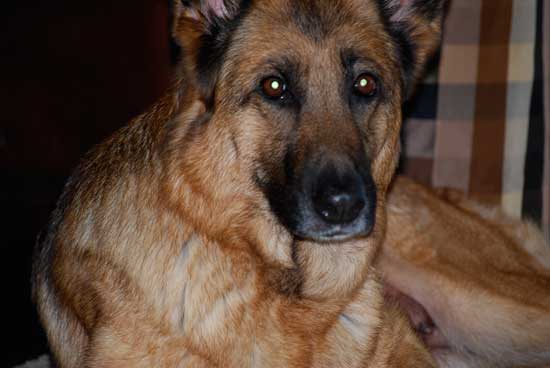 Venja 14 yrs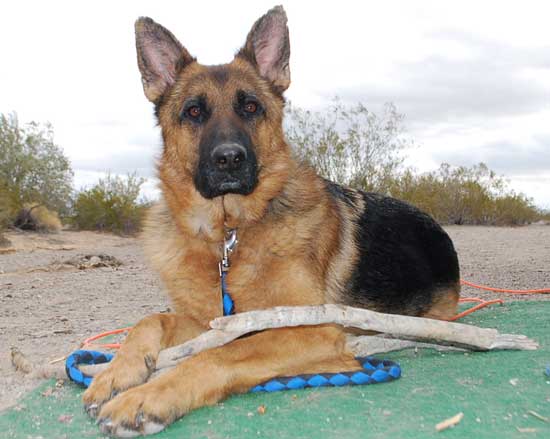 Mac 13 1/2 yrs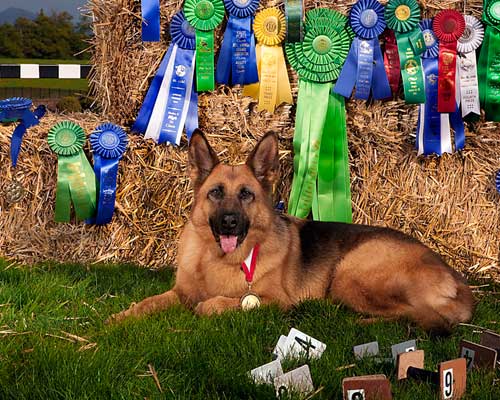 Minni 13 yrs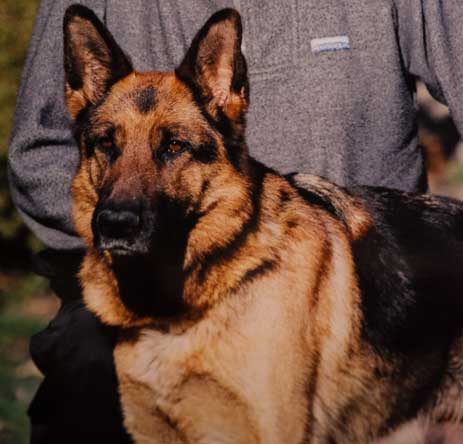 Cilly 13 1/2 yrs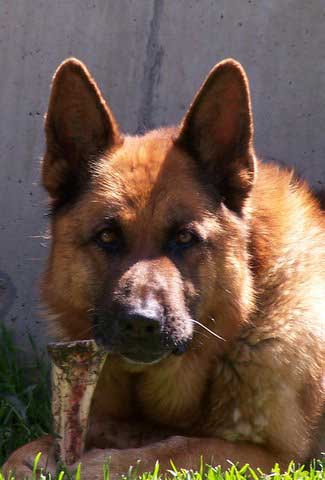 Espionage  13 1/2 yrs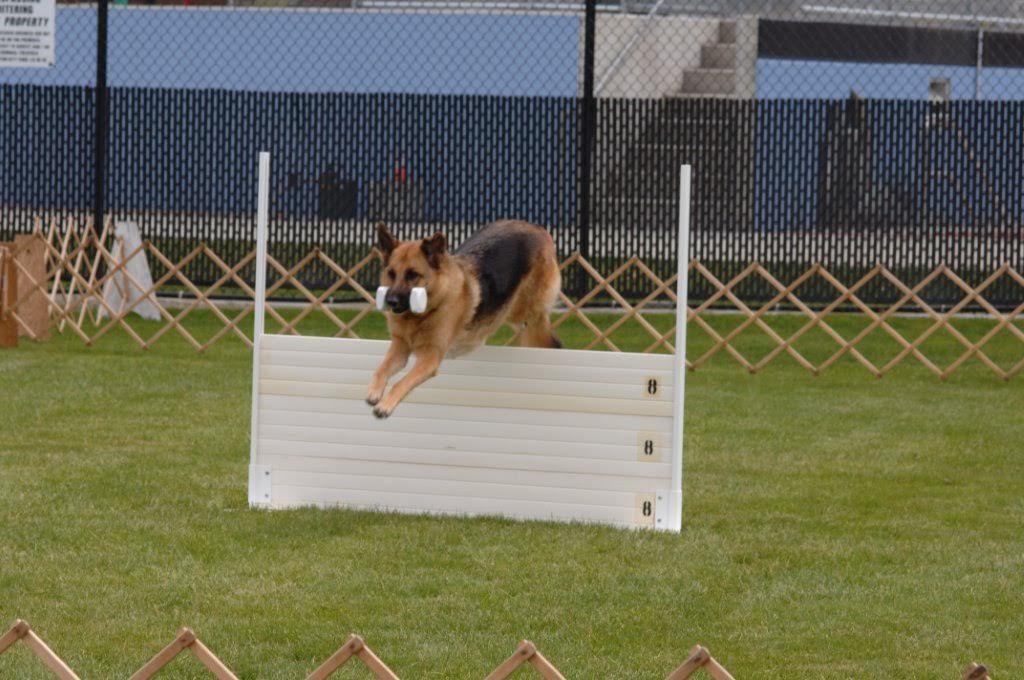 Mya v Bullinger CDX
Just a few days shy of 15 yrs.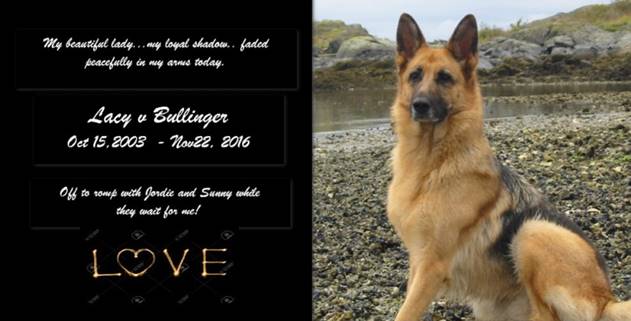 Lacey Bullinger she was 13yr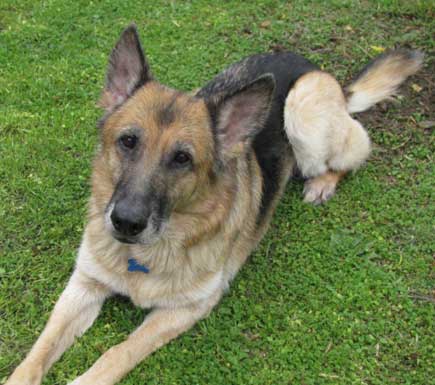 Zala v Bullinger 14 yrs.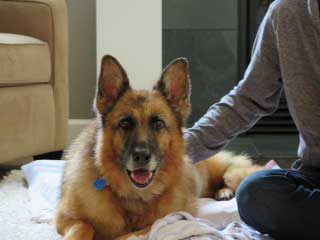 Frenzi 13 1/2 yrs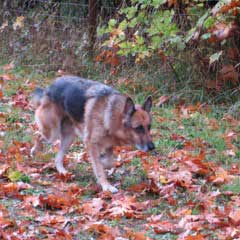 VA Iffy 13 yrs 8 mths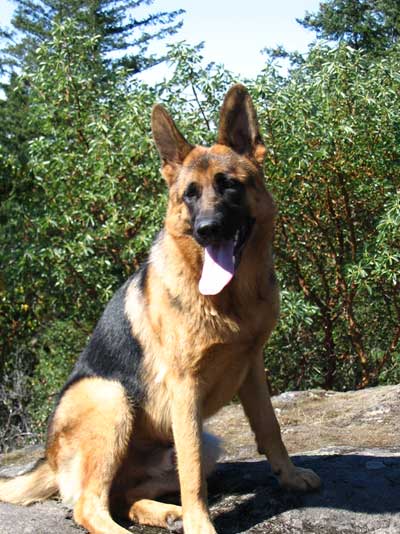 Tuscan 13 yrs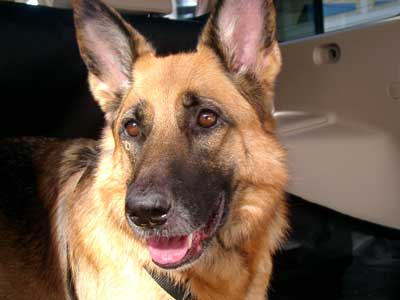 Teaka 14 1/2 yrs